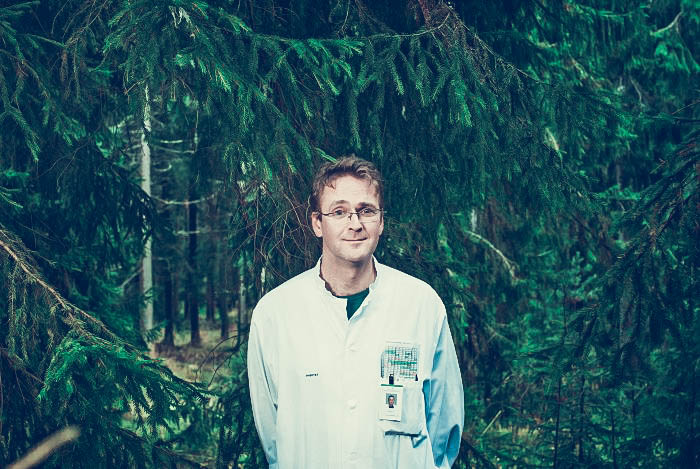 A Different Story

In 2000 Arno Sipponen started his GP service in Lapland where he together with his colleagues wondered how the locals were so successfully treating wounds with a home made resin salve. At the time Arno's father was chief of the department of clinical pathology at the Helsinki University Central Hospital (HUCS). They formed a cross-functional research team to study this remedy. The studies proved that a modern resin salve and Resol® Technology based products are highly antimicrobial and safe. The properties were enhanced by the combination of ingredients found in Repolar's products.

"The trees are not harmed during this process."
"When a tree gets a wound, a branch is torn, or winter breaks the cover of the tree, it produces resin to heal itself. Our studies are the result of nature's own research into all the bacteria, fungus, yeast etc. that live in forests. A tree needs to protect itself and resin is its unique defence mechanism."
Repolar was founded in 2006 by a family of scientists and doctors. All Repolar products are based on careful, multidisciplinary scientific research. The company is ISO 13485 certified.
The first two products Abilar® for wound care and Abicin® for fungal nail infection, paronychia and athlete`s foot were launched in 2008 and are used both in home care and by professionals.
The Resol® Technology enables the development of a wide range of products in human and animal health care e.g. Resolain® Scalp Tonic for various scalp and skin disorders, AniVox®, AniWipe® and AniLavo® for animals.
Science keeps on developing and Repolar Pharmaceuticals continues its work for the benefit of human and animal health care.